Earth Day 2020
By: Gillian Bovard, Event Operations Manager | 04/21/2020
CELEBRATE WITH US!
As a self-described "professional social butterfly" you can imagine being quarantined is not exactly my idea of a good time. Nevermind the fact that my job is to organize large public events!
Enter: Social Distancing.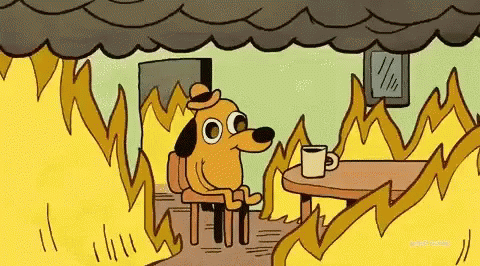 If you're like me, you're doing your best to pass your time outside in nature and using the wonders of the internet to stay connected with loved ones. But there are only so many zoom happy hours you can attend, and after your 8th walk around the block, you may find yourself passing the time scrolling aimlessly through Instagram (or Tik Tok if you're a brave millennial) and you're bored. Real bored!
With endless technology at our fingertips, distractions are easy to come by. It can be overwhelming. One thing I have learned over the past weeks is to be intentional about the way we consume content and utilize these social networking tools. It's easy to go down that rabbit hole of conspiracy theories, or celebrity news. As we navigate these new and challenging times, it's critical to engage with the people and organizations that are important to us, and reduce the mindless chatter of the interwebs.
Enter: Virtual Events. Let's celebrate Earth Day together, without actually, you know being "together."
EARTH DAY VIRTUAL EVENT
Idaho Botanical Garden Is harnessing the power of technology to celebrate our natural world and to connect with all of you – our loved ones.
What is an Earth Day virtual event? It's pretty simple – we want you to go outside. And while you're outside, take a picture and tag us so we can CELEBRATE with you – and make you IBG Insta and FaceBook famous! That's it. Take a deep breath and enjoy all of that Idaho beauty.
We've been curating some pretty rad stuff for your Earth Day enjoyment to celebrate Mother Earth. Check it out (but mostly just go outside, ok?):
Earth Day Playlist curated by Duck Club
Take a walk, dig into your garden or just enjoy the outdoors with this Earth Day playlist created by Duck Club. Best played on shuffle, these tunes are upbeat and "of the earth" with some Great Garden Escape alums sprinkled in.
Earth Day Tunes
Earth Day Scavenger Hunt CHALLENGE
There will be a winner and a prize to make it extra rad
Download Your Scavenger Hunt
Earth Day Craft Class
Tune into IG or FB at 3 pm to go LIVE with me while we create some really cool mini greenhouses!
Download Your Craft Instructions
Earth Day Happy Hour with Whiskey Bar
Featuring fresh herbs from our greenhouse and our favorite Glacier 45 Vodka. A how-to video will be posted to our Instagram at 5 pm – channel your inner bartender and get crafty! You must be 21 or over to participate and please drink responsibly.